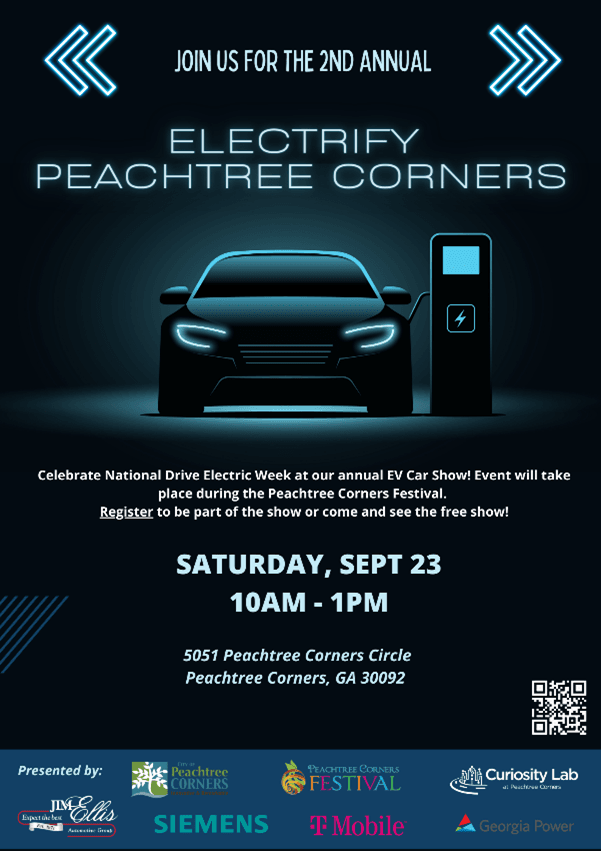 Celebrate National Drive Electric Week with Electrify PTC!  This year's event is part of the Annual Peachtree Corners Festival
Families, friends, and neighbors are invited to our first-ever electrified car show, hosted by the City of Peachtree Corners in partnership with Siemens, Mercedes-Benz, Qwik Charge, Ford, Jim Ellis, Georgia Power, and more.
Guests will experience electric mobility firsthand and learn about the city's continued commitment to the sustainability of the #SiliconOrchard through innovative and smart technologies, such as Peachtree Corners having the largest charging hub in Metro Atlanta.
Walk the parking lot to see the many electrified vehicles on display.
Electrify PTC will take place on Saturday, September 23rd from 10:00 am to 1:00 pm as part of the Peachtree Corners Festival located at 5051 Peachtree Corners Circle.
There is no cost to attend.