As if the holidays aren't enough to look forward to, CMX CinéBistro at Peachtree Corners Town Center is prepared to re-open its doors on November 24th! With precautionary measures in place and new policies implemented, CMX CinéBistro is excited to welcome you back from a safe distance.
The nostalgic experience of movie date nights, box office releases, the smell of movie theatre popcorn and the announcement to "sit back and enjoy the show" are all waiting for you. The lineup of movies you don't want to miss include Let Him Go, Tenet, Freaky, War with Grandpa, Honest Thief, and Elf. You read that right! CMX is offering you options of new releases and holiday classics to make your return one to remember.
While you enjoy your movie, you can kick back with a classic meal or cocktail from CinéBistro's new limited menu. As previews are shown, start with an appetizer such as the popcorn chicken or truffle tots. Once the movie begins, move on to your main course of a 14oz NY Strip featured meal or the house-made veggie burger paired with a mojito or beer on draft. As the movie comes to an end, end your night with bottomless traditional popcorn or fan-favorite movie candy.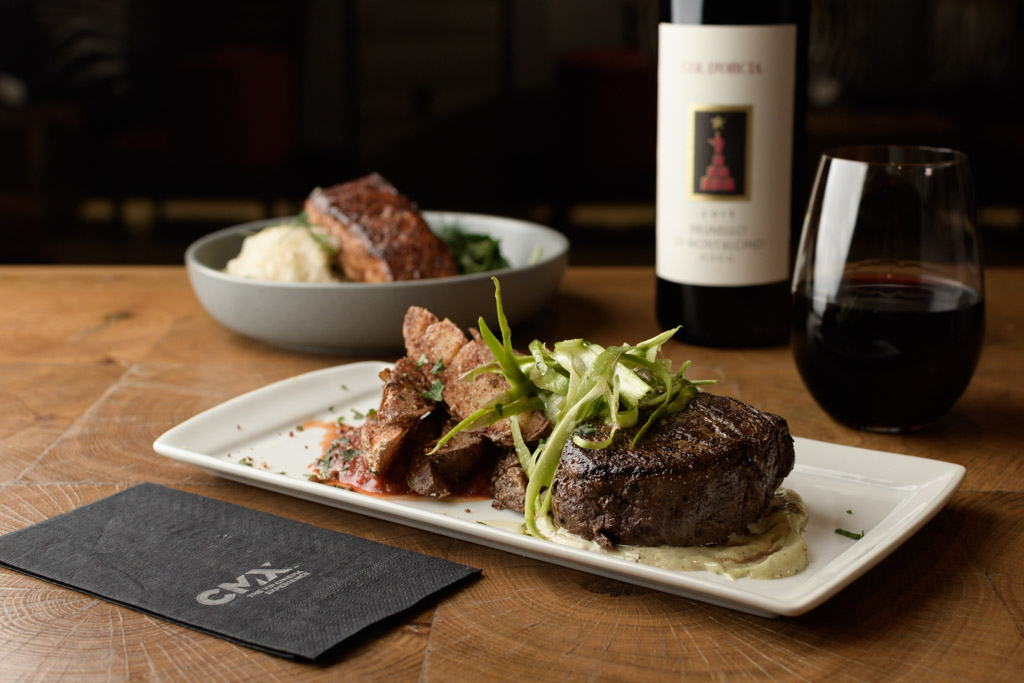 Reenjoy the magic of cinema with special savings! Come on Tuesdays to experience Tempting Tuesdays and save with $5 movie tickets and chef-crafted combos for $18. As a token of appreciation for all medical heroes, free movie tickets on Sundays are offered to all front-line workers. Can't make it on Tuesdays or Sundays? Special pricings for all weekdays are offered with savings of $5 and $6.99.
New age policies are in place such as guests 17 and under must be accompanied by a parent or guardian for R-rated films with ID required and children 12 and under must be accompanied by a parent or guardian at all times when visiting the theater. CMX CinéBistro is also offering private screenings starting at just $99 to make your experience back feel as safe as possible. Bookings for a private screening for you and your loved ones to celebrate the latest occasion are available as part of CMX CinéBistro's efforts to make you feel comfortable upon your return. You can begin booking now!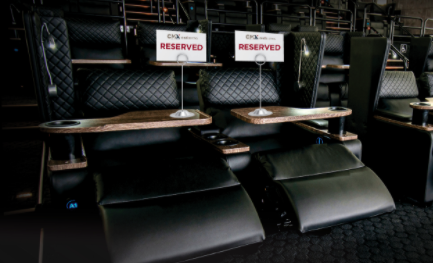 Join us for an experience we know you've missed this holiday season! To receive more information and details about the precautionary measures in place, click here.