The excitement continues at Peachtree Corners Town Center with new offerings every day… and no, we're not just talking about merchants!
Coming soon to the Town Green, one of the most unique playgrounds in the country is preparing to make its debut and be accessible to kids of all ages! Planned to be a major upgrade to the area for children activities, this new play area will be three times the size of the current equipment and provide one-of-a-kind pieces to keep kids enthusiastic about this attraction for years to come.
A structure shaped like a figure-eight will act as the centerpiece of this design and will function like an ascending obstacle course. Rounding out the design is a state-of-the-art slide, a bamboo jungle, and a resting wall made for kids to sit. Reflecting the Town Center's brand, the playground will boast bold blue and green equipment pieces fused together over intertwining shapes and figures to complete the structure's presence.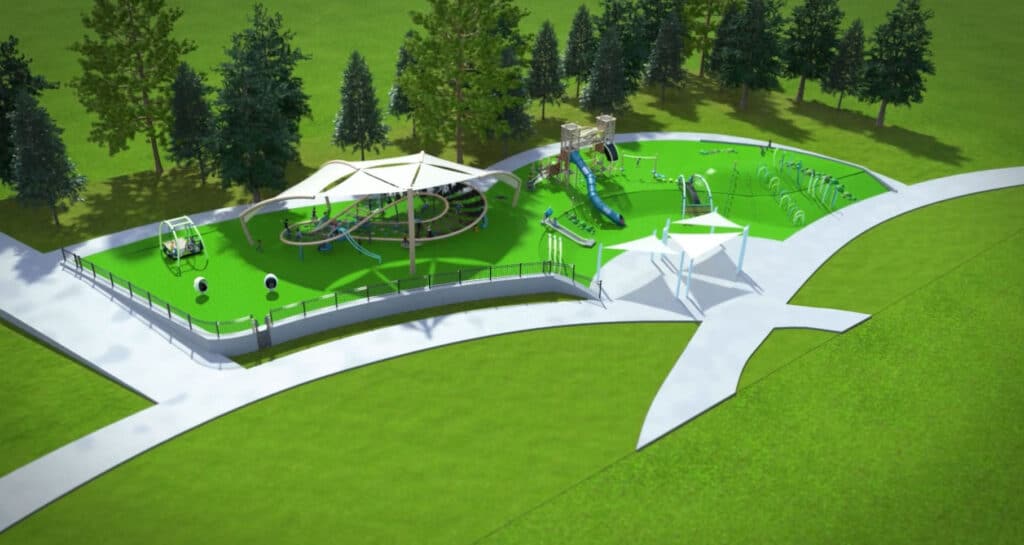 This playground was designed with all kids in mind. It was important to the designer to create something that was inclusive of children from all backgrounds including key equipment and other features particularly designed to be attractive to children with special needs. Additionally, parents can feel at ease with the protective barriers and siding placed around the structure with the intention to keep children safe from harm while playing hard.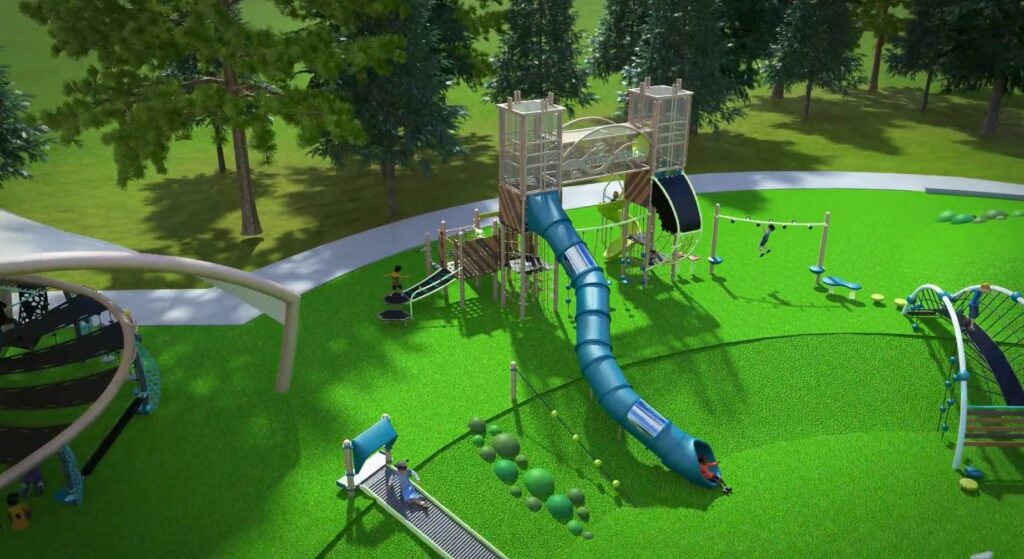 With how unique this new playground is, it is sure to become a central attraction and the talk of the town for a long time to come. To see more of this exciting design and hear what the mayor and playground designer himself had to say on the matter, read more from Peachtree Corners Magazine online.