Introducing Choose PTC, a points-based program that offers rewards for shopping locally! The City of Peachtree Corners has launched the app for users to earn points, a point per every $1 spent.
How It Works:
Download the free Choose PTC app from Google Play or the Apple Store and securely link your credit cards, debit cards, or prepaid debit cards to your account.

Start shopping and dining locally, earning PTC Points automatically through qualifying purchases made with your linked cards at local businesses.

Redeem PTC Points for cash credit at redeeming local businesses. Each PTC Point is worth one dollar.

Users can learn more and encourage their favorite businesses to join Choose PTC by signing up at https://colu.com/chooseptc/.
Shoppers automatically earn rewards at any of the participating local businesses when using the app across Peachtree Corners when they make purchases with the credit or debit card linked to their Choose PTC account via the Choose PTC mobile app.
Any Peachtree Corners-based businesses with a storefront that accepts credit cards may apply as a "redeeming" business. This includes restaurants, retail stores, cafés, gyms, yoga studios, salons, etc. All reward points redeemed by businesses will be reimbursed monthly to businesses by the City of Peachtree Corners.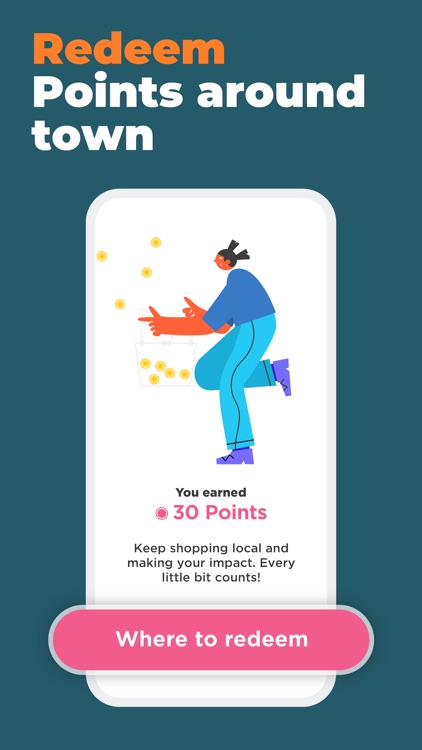 "Through this innovative program developed in partnership with Colu Technologies, the City of Peachtree Corners can drive local spending back into our community, instead of e-commerce giants and big-box retailers. In Akron, Ohio, in the first six months, Colu's "Akronite" app generated over $200,000 in local business sales, harnessing more than 4,000 users and 170 local businesses."
All costs for this program and reimbursements are funded by the federal American Rescue Plan Act.