The Holiday Glow event at Peachtree Corners Town Center on December 1st was a wonderful kick-off for the holiday season! The Town Green was abuzz with excitement and anticipation.
Simpson Elementary School Singers began the event with their choral medley. They were followed by Holiday Tunes & Sing Along right before the introduction of Santa! Santa Clause amped up the crowd before the multiple trees were lit throughout the center. In honor of Hanukkah, a menorah was featured in the lighting as well. The Geek Holiday Squad ended the evening on a happy note.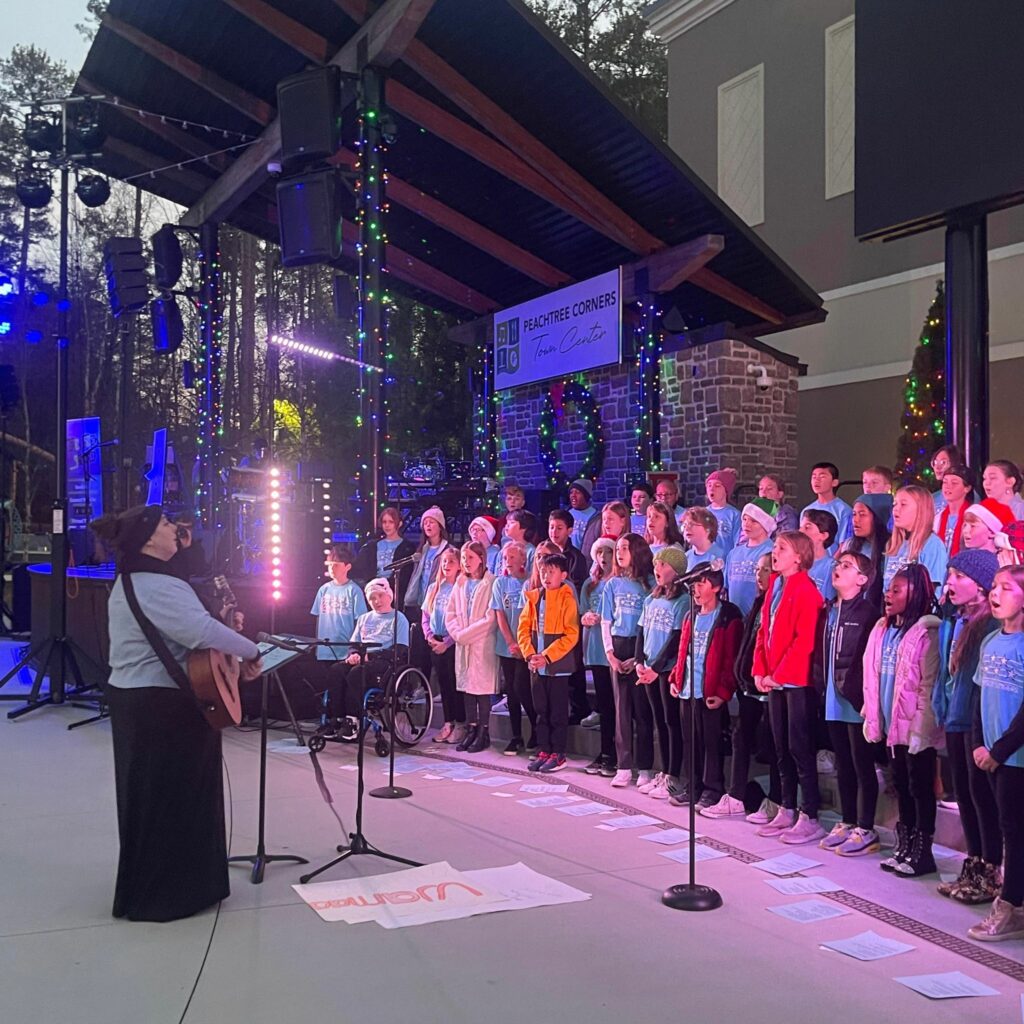 Complimentary hot chocolate was provided for attendees! There was a special mailbox next to Santa's camper where one could write letters to the North Pole. Other fun activities and treats provided by the Peachtree Corners Town Center vendors included creating snow ball bath bombs with Buff City Soap, stocking stuffers by Hollywood Feed for furry pals, decorating holiday cookie boxes with Tiff's Treats, and local lighting contractor Illuminating Designs providing glowing giveaways and more!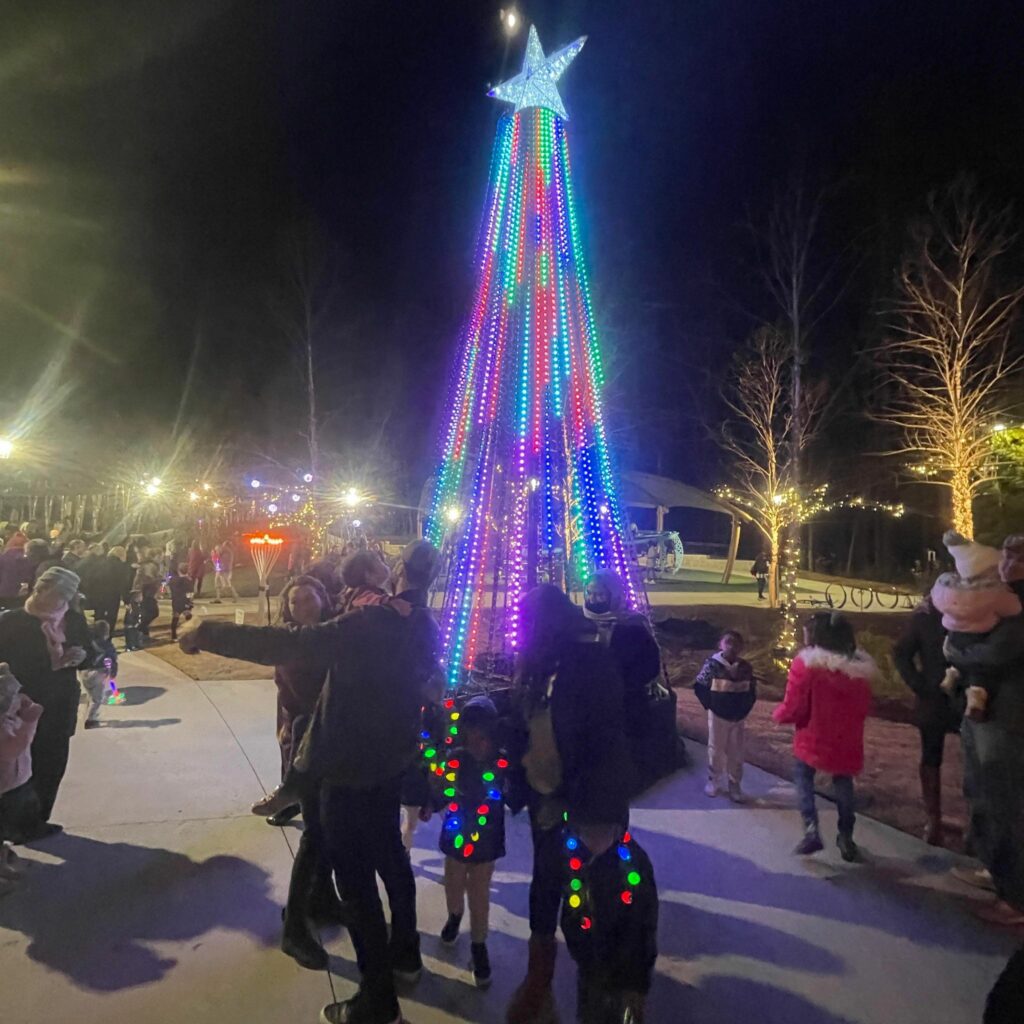 The tree is lit, but there's still plenty of excitement to enjoy this season at Peachtree Corners Town Center. Grab a bite and enjoy the lights. Make reservations for a special holiday dinner or celebration. Or wrap up your holiday shopping with gift cards from local favorites. There's always more to do at Peachtree Corners Town Center. Stay up to date by following PCTC on social media!