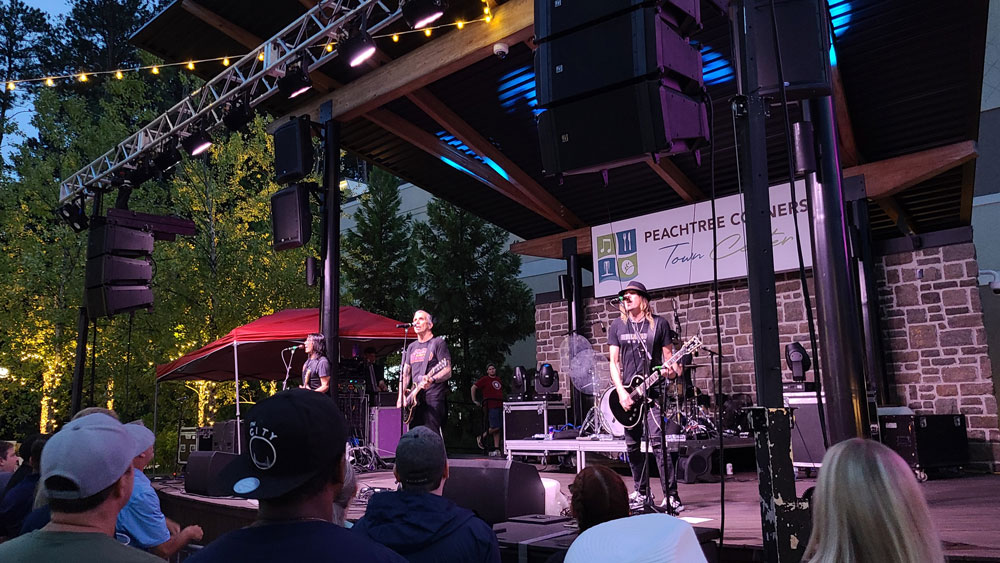 May through October, Peachtree Corners Town Center has plenty of fun FREE activities for the whole family!
If you're looking to stay fit while getting fresh air, Peachtree Corners Town Center provides a couple of different options. For better flexibility, blood flow, and focus, Yoga on the Green, hosted by Sunny Street Yoga, is a great option. Yoga on the Green occurs every Tuesday from 8 am – 9 am. For more rigorous exercise with high intensity, join us every Thursday from 8 am – 9 am for Crossfit on the Green, hosted by CrossFit PPG. For both activities, a water bottle, workout clothes, and a mat are encouraged.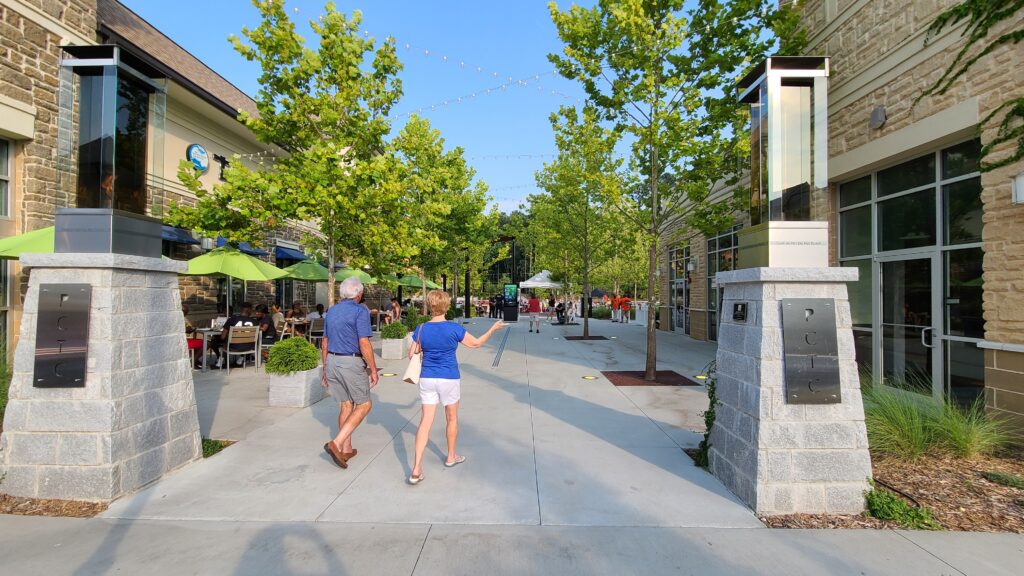 Each Saturday, something different is happening at PCTC that the entire family can enjoy. The first Saturday of each month, join us at the Town Green for Flicks on the Green, featuring a different family-friendly movie playing on the big screen at 7 pm. Grab food from your favorite Town Green restaurants and enjoy dinner and a movie! Night Music occurs the second Saturday of the month beginning at 7 pm. The Night Music Series gives residents of Peachtree Corners an opportunity to dance and sing along to music from all genres and eras. The third Saturday of each month, join us for Sports on the Screen, where you can tailgate with friends and watch your favorite team play, whether it's baseball, soccer, or football. And you don't want to miss the 5th Annual Summer Concert Series, occurring at 7 pm on the last Saturday of the month and features a variety of bands from all over the country.
Admission is FREE to all Town Green events, so mark your calendars for a summer of fun at PCTC!
To stay up to date on all events, please check the Peachtree Corners Town Center Event Calendar here.